SHOW THEM WHAT'S IN YOU
In the summer of 2021 you will show everyone that you are the best golfer. Challenge your friends to the legendary HOLE-IN-ONE contest.  The Perfect Outdoor Gift for any Golf Enthusiast!
➜  Challenge Your Friends Everywhere
➜  Practice Daily at Home
➜  The Best Drinking Game for Golfers, Be Creative
➜  GolfBeast Floating PRO – Hole in One game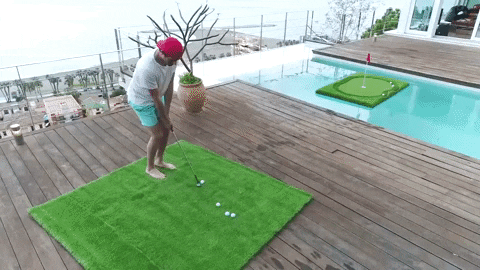 ENJOY THE CONVENIENCE OF A PUTTING GREEN IN YOUR OWN HOME

 Use the GolfCloud Floating PRO everywhere. In the garden, on the terrace or comfortably in the pool. In the comfort of your own home and with full privacy. Your new daily Putting program is waiting for you.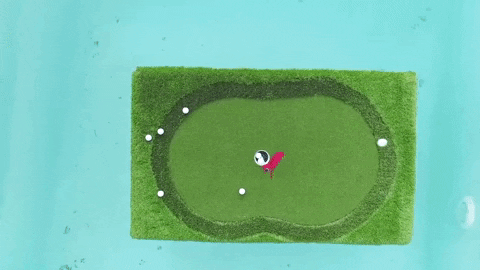 YOU WON'T HAVE TO WORRY ABOUT PAYING FEES AT A RANGE EVER AGAIN
Our GolfBeast Floating PRO gives you the same features as a full day of training on on a Range, at a fraction of the price.  Our GolfBeast Floating PRO is challenging for both beginner and pro players, fun for anyone at any level! 
What's Included In Your Order:
1x GolfBeast Floating PRO
1 x Assembly Instructions
6 x  Golf Balls
RISK FREE MONEY BACK GUARANTEE
We know you'll love this GolfBeast Floating PRO as much as we do. In fact, if for any reason you're not completely satisfied, just return your order within 14 days and we'll issue a full refund.