✅ 
Feel the relief as soon as your first session!
✅ Increase blood circulation of swollen legs, feet 

and calves
✅ Relieve tired foot and legs after sitting or standing for a long time
✅ Improve recovery time after sport
✅ Helps with circulation issues like lymphedema
Say goodbye to your aching or swollen legs
Aching, sore or swollen legs

 
at the end of the day?
You want to
relieve an edema

 
or
improve your feet and legs circulation
?
Search no more.

We have designed this advanced Leg Compression Massager
in order to provide a complete treatment for your legs, feet and calves.
After the first session, you will already
feel your legs lighter, less sore, and with an improved circulation
.
Just relaxed legs,
like after a nice and firm massage.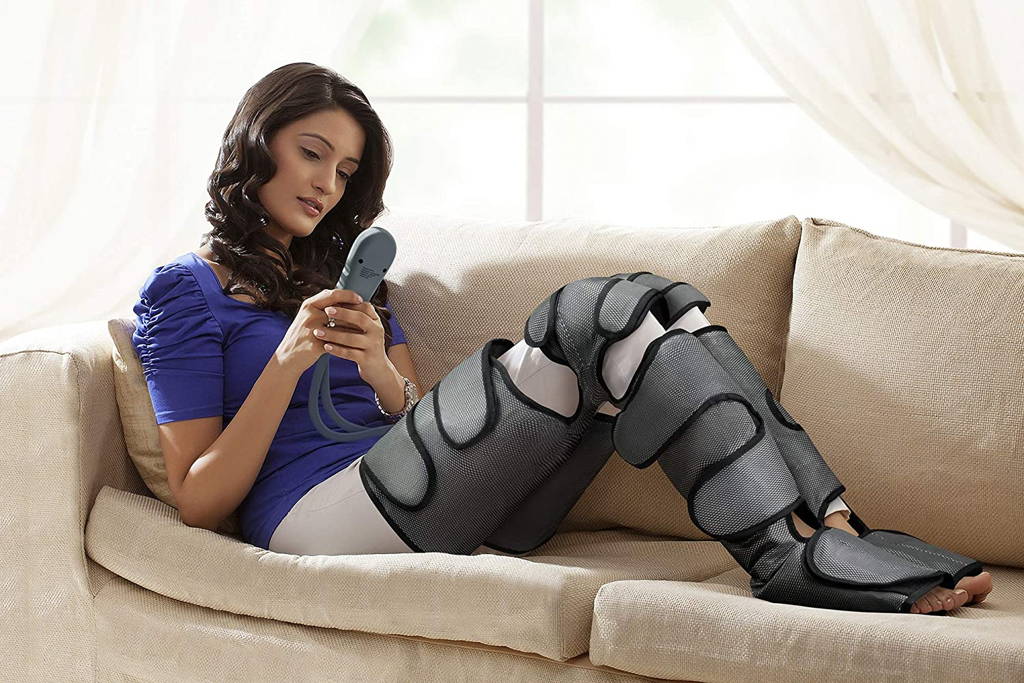 There are 3 intensities for the Exxotech leg massager: Light, Mild and Strong.
For first time use we suggest selecting the weak setting and build from there. Then adjust intensity according to your needs.

Auto Shut-off feature will automatically shut off leg massager after 10 times to avoid overuse when people fall asleep or forget to turn it off during enjoying the massage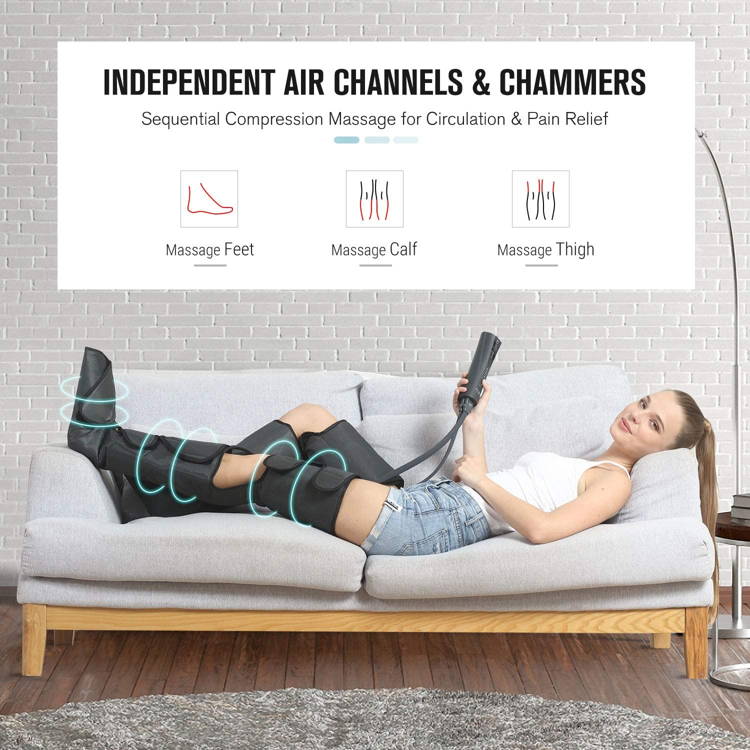 Our Leg Massager provides a tight and firm sequential air compression massage that increases the blood circulation




It massages the whole leg: feet, calves and thighs for a complete relief




The automatic massage program is scientifically designed to provide the perfect legs relief after a session




Adjust to the compression strength you need with the remote and the velcros length




Sit and relax during 20 to 30 minutes

As soon as your first session, you will feel the amazing relief in your feet and legs!
The ExxoTech Leg Massager can adapt to most leg sizes and is also easy to use by anyone in the comfort of their home.
Sit on your sofa, put 
the ExxoTech Legs Compression boots on and adapt the velcros to match your legs size.
It can fit perfectly up to these sizes:

– Foot: 15" circumference.
– Calves: 20" circumference.
– Lower thigh: 25" circumference.
– Upper thigh: 28" circumference.
Ready? Now relax and launch the advanced massage program. It will massage the different body parts for a complete relieving massage session.

You can also create your own program to target specific parts depending on your needs.
You will soon be back on your feet!