Do you have these worries?
Sofas are scratched by cats, corrugated cardboard is consumed too quickly and cats also destroy furniture.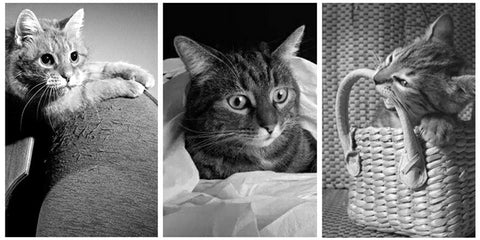 Introducing this Natural Sisal Cat scratch Mat, which protects your sofa from being scratched by your cat, releases your cat's natural instinct to hone its claws and also allows your cat to rest comfortably while doing so.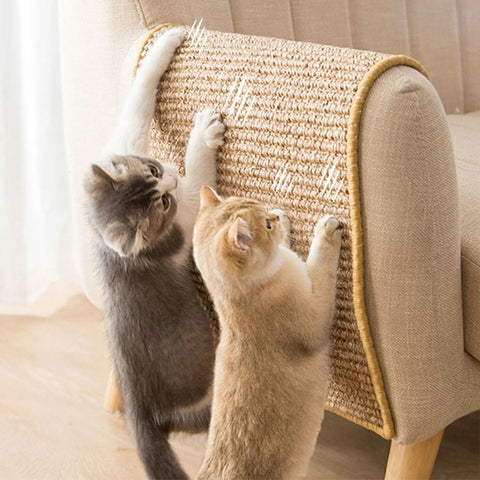 Feature & Detail

1. High quality sisal, wear-resistant and durable
This cat scratch mat is made from natural sisal precision weave, green and healthy, wear-resistant and durable, non-static, lightweight and breathable.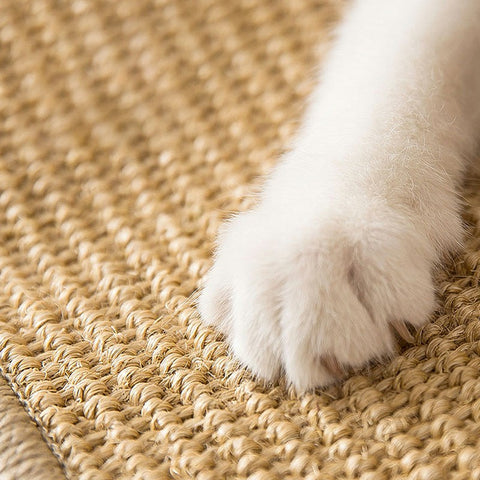 2. Body armour for the sofa
This cat scratch mat protects your sofa from being scratched by cats. When used with the sofa fixing accessory spiral nails, the cushion is firmly nailed to the sofa and leaves no marks on the sofa (spiral nails are not allowed on leather sofas). Cats can now scratch.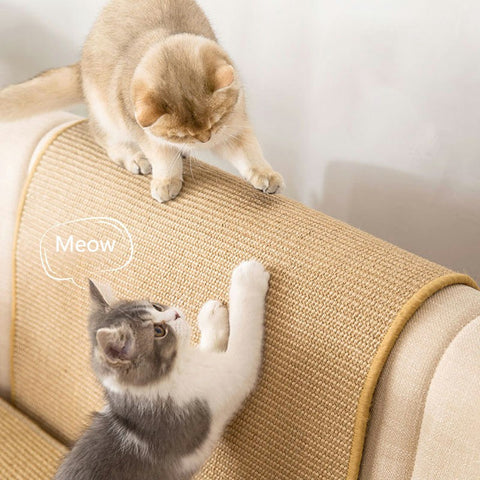 Steps to use: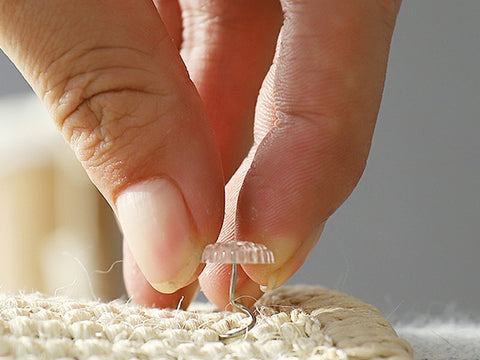 1) Insert the spiral nail into the position to be fixed and screw it in clockwise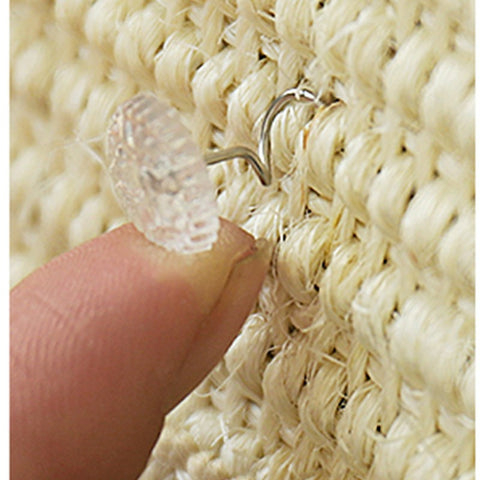 2) Tighten the spiral until it is tightened, being careful not to hurt your hands.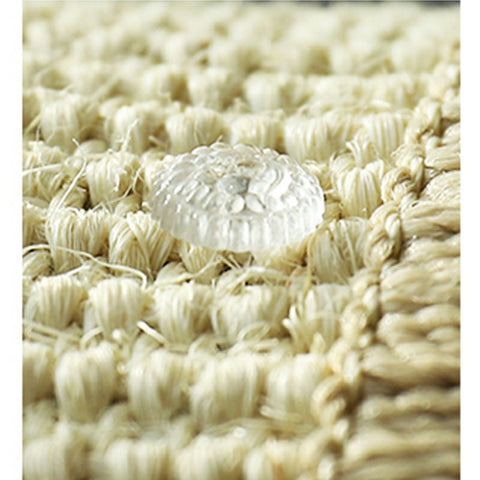 3. Multi-use
The cat scratch mat can be used as a scratch pad, sleeping mat, sofa mat, litter mat or, of course, as a door mat.



4. Anti-slip design on the bottom
The bottom of the cat scratch mat has a non-slip latex, which increases its thickness and stability, making it less likely to slide and allowing cats to play and hone their claws better.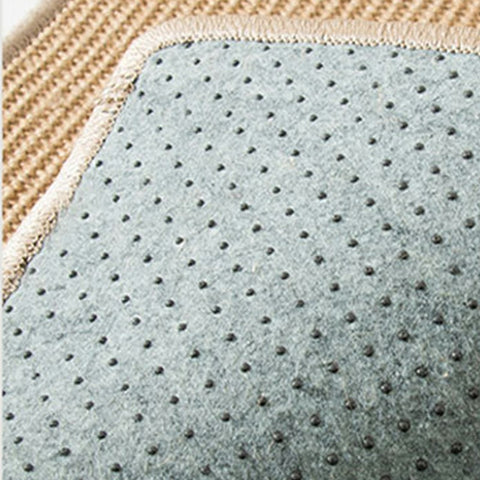 5. 4 sizes: S, M, L, XL
You can choose the cat scratch mat according to your needs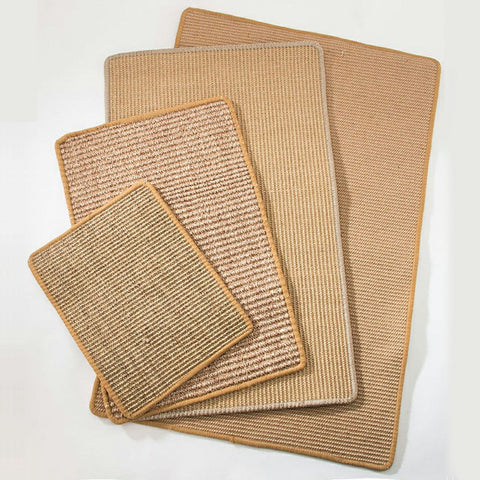 Material & Size
Product name: Cat Scratcher Mat
Material: Sisal
Suitable for all cats
Note: As sisal belongs to the herb, the color will be different, do not buy if you mind.
Size: S, M, L, XL
| | | |
| --- | --- | --- |
| Size | L*W/cm | Weight Suggestion |
| S | 40 * 30 cm | Within 2.5 kg |
| M | 60 * 40 cm | Within 5 kg |
| L | 80 * 50 cm | Within 7.5 kg |
| XL | 90 * 60 cm | Multiple cats |